This project started off as a re-do of some promo graphics for a new survival based show.  In the end, they ended up using my re-designed logo for the show and my animation became the the show's open!
The show puts 10 outdoorsmen in isolation spread out across the wilderness, and the one that lasts the longest without opting out wins.  There is no camera crews following anyone around, they are expected to film themselves with GoPros.  One thing that stuck in my head from being briefed on the show was that it was particularly challenging to start a fire (to cook food and for warmth) because of the constant rain in this region.  I decided to take this angle and run with it conceptually for these titles.
The look of the forest was largely inspired by a photograph by Bronwyn Proven of the Vancouver Rainforest.  I reached out to her and we are very thankful that she was willing to license her photograph to us.
It was important to me to put some kind of hint into the logo that leads the viewer to understand what the show is about - because, what if this logo is put onto a t-shirt or coffee mug?  It would just say 'ALONE' and will probably come across as meaning something totally different.  I decided upon putting a tree silhouette into the negative space of the 'A' - and to me this makes a world of difference from a communication standpoint.  Now it reads "Alone in the forest".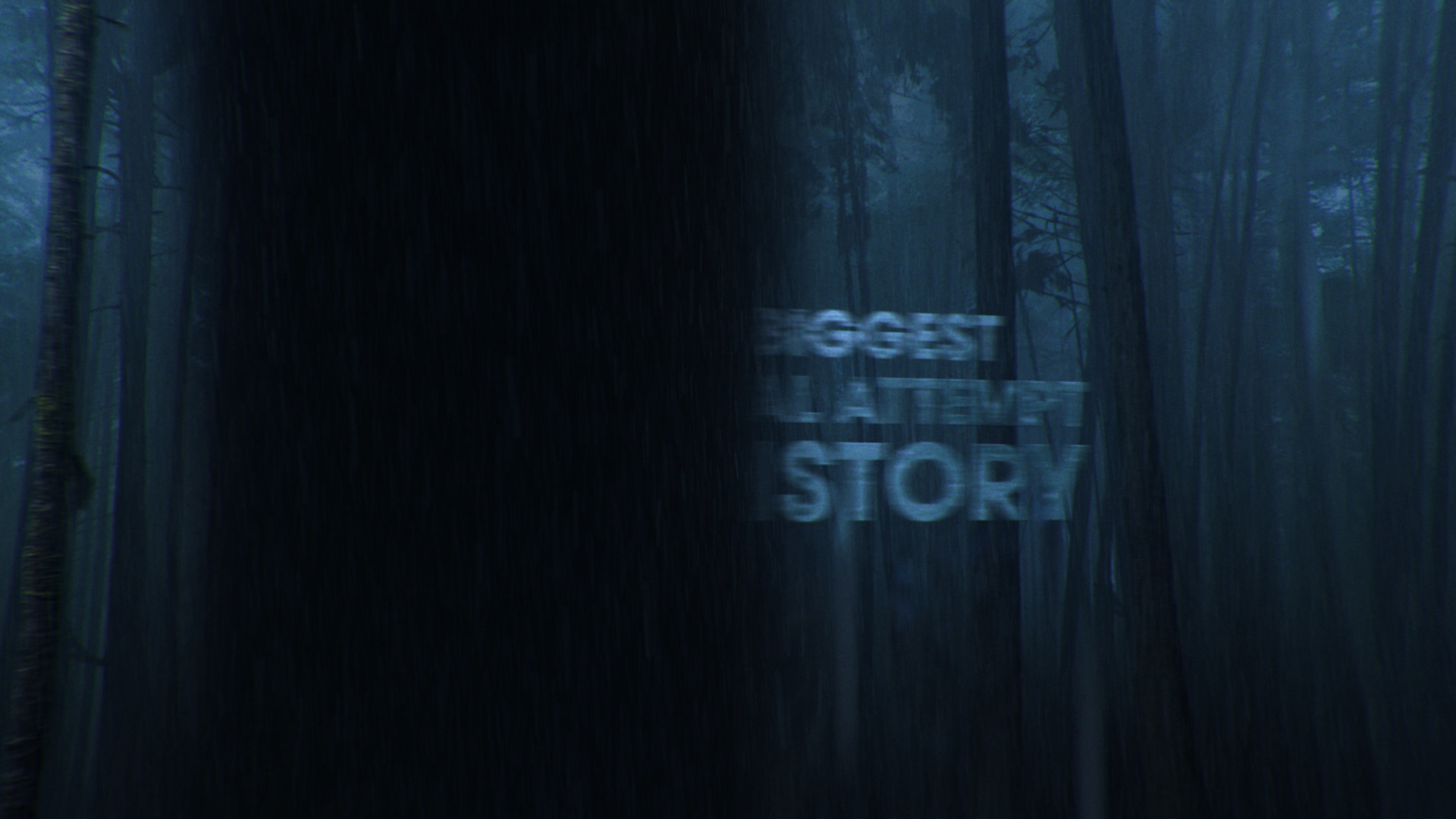 I was able to build a streamlined toolkit for the production of titles like this one - with all the water dripping and rain effects and 3d forest moves.  It may have been one of the most technically challenging toolkits that I have put together to date.